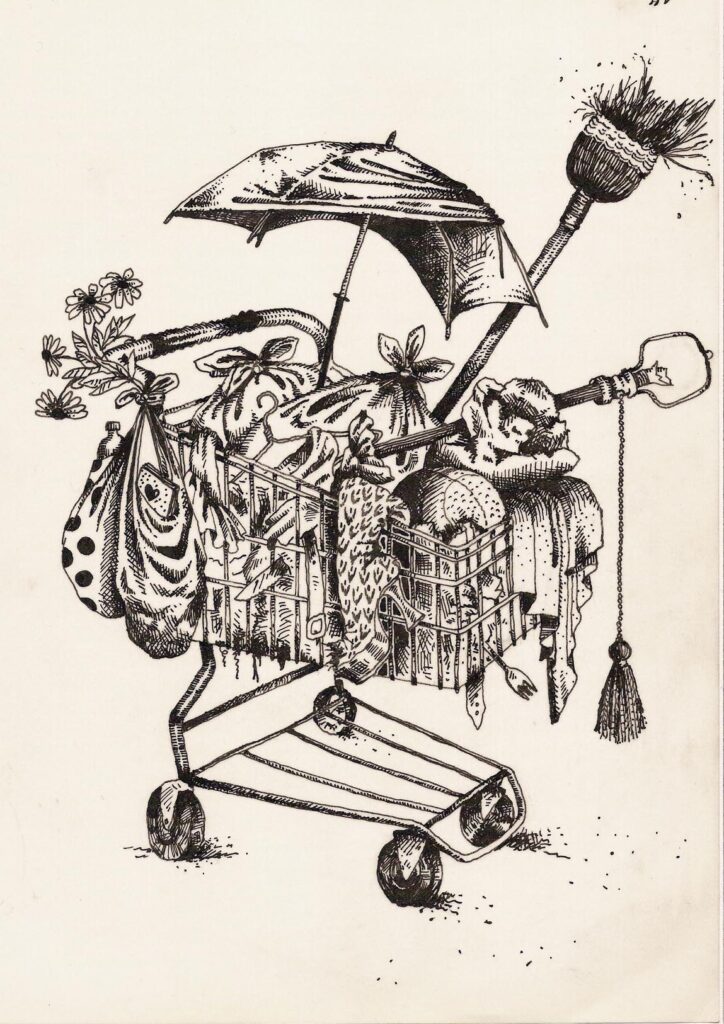 (In the late 1990s I was summoned to the Miramax offices in Manhattan regarding film rights for my novel, "Flaming Iguanas," and was later in talks about an unpublished book project with the Weinstein Book Publishing Company, but I've never done business with the Weinsteins nor have I met either Weinstein. / I'm writing this simply because someone should.)
---
.
.
Elizabeth Wurtzel and her bellybutton just died. I thought we who were born during The Summer of Love were supposed to be too cynical to die because we were already dead. / Another American trope gone bust and suddenly I knew that it was on: We are officially old, able to sign up for AARP; live in beige, vinyl-sided adult communities, ready to be culled by age-related illness and die off naturally.
And then mere seconds later, as if to ram this fact of our mortality up my ass, right there on the evening news, rolling up to a courthouse with a walker, the last of what was actually really very fucking good about the 1990s pushes past Aging Starlets-cum-freshly-minted Hollywood Princess Feminists eternally ready for their closeups, huddled together in a waxy, frozen-foreheaded rage…
We just have to take their word for the rage part because they are yelling with straight faces and reedy necks.
They are enraged because they'd assumed Hollywood was a Right To Work State. / That because of the sacrifices, advances and assumptions an earlier natural-breasted 70s Feminism had made, women had finally Arrived and should be able simply show up wearing yoga pants without inciting irritating sexual feelings in any man. / But more importantly, for the first time in history, they'd finally have the freedom to also become homeless suicidal combat veterans or pursue well-trod, clichéd starlet dreams while being exempted–and exonerated–from the infamous dark sides of Hollywood's Casting Couch System.
.
.
AND I FEEL THEM.
.
.
Because save for the handful of folks who own everything, the rest of us in America are now unprepared aging silent film stars during the advent of sound. First thing in the mornings, we complain to our imaginary parakeets and create drinking games around what orifices we're willing to sell 24-hour membership access to online in order to make it.
Most of us who'd been successfully assimilated in public education and raised to say "Merry Christmas," had presumed that as long as we were on terra firma within the bounds of Empire, that as long as we held our hands over our hearts and still mumbled "God" during The Pledge of Allegiance, that we'd be exempt from the worst, most disastrous effects of Capitalism or lack of positive publicity.
And thus, instead of being bleached, botoxed, and huddled around the microphones and cameras soaking up the vapid warmth of public adoration, we regular shmucks with our thinning, mundane eyebrows and emotionally marked up foreheads, are isolated, aspirated and despairing of hitting any age without temporary, short or long term financial security or health insurance.
But we're not the only ones struggling. One of my darker delicious joys is that this is now also an America where the once-smug, half-lidded managerial classes are finally trembling, popping and shorting out like chilly Chihuahuas barking at shadows, ghosts, and doorbells.
People on salary with vacation, health and retirement benefits are losing their minds about what Trump is supposedly going to do to all of us in the future by taking away the constant flow of cheap maids, nannies, and gardeners oh my, and penning us inside the country like the barely-contained toxic spill we are as we're still gushing and drowning in the torrents of blood from the actual effects of the Clinton NAFTA agreement, War on Drugs, and gutting of the Welfare system, followed by the more recent Obama Care Part 2 plan.
Obama Care Part 2 was when he re-set The Game to zero in 2008. He gave everything back to the banks and rich folks, propped the rest of us back up at the old, dilapidated starting gate with our feet zip-tied together, raised the gun high in the air like he just didn't care, and yelled "Ready… set… GO!"–
–As the stunned and bewildered populace loped and lurched forward, drones hovered overhead and tazed us back into our gig-economy-ready places to keep the stock market soaring.
This is what has most of us currently so confused, frustrated, drugged up, addicted, insane, and at each other's throats: We cannot even afford to live in our own country any longer, and are down to renting our foreclosed houses and apartments back from publicly-traded REITs and nouveau riche foreigners without property rights in their own lands taking it out on us, gouging and evicting us with our own elected laws and sheriffs…
.
Once again I'm totally fucking confused and at odds: Who are truly The Ultimate Assholes?
.
But as a Lifelong Dedicated Asshole myself, ever since I was a baby wee ass I've always been confused about what makes Their Ultimate Asshole, because here comes Their latest candidate now, pushing on to the courthouse with that walker…
…And like an earwig boring forward, what is suddenly The most Evil Ultimate Asshole Incarnate–and coincidentally also the very End of An Entire Era in Humanity–focuses steadily forward, rolls, scrapes and lurches safely past the Aging Starlets' confusingly placid Hollywood Feminist Rage, and into the year 2020 to turn in another pair of outdated and outlawed natural non-silicone testicles.
This is called The Gun Exchange Program, and it's tied to the new federal "Real I.D." program.
"But what will a man get in exchange for turning in his testicles?" you ask.
Why, in exchange for turning in his testicles a man gets to keep his Tiny Little Life.
.
.
_________
.
.
Lightly scented with decades of morning-after regret, and minute traces of their morning Maltesian mud baths on their strained and corded necks, the Hollywood Princess Feminists are armed with three basic tenets or demands:
.
..
.
1.) If their dreams don't come true, forget America's exploding homeless, poor, imprisoned or actual real rape victims. Hollywood Princess Feminists are Officially America's Field Negroes now, and they should get to be whatever they want when they grow up in a safely-protected, secure, no-risk, no-challenge, trigger-free environment.
2.) And the rest of us should have free time to wax their vaginas while simultaneously suckling their middle aged motherhood frozen egg anonymous sperm baby children.
3.) And keep the prices down.
.
.
______
.
I DON'T KNOW ABOUT THE REST OF YOU BUT I'M NOT GOING DOWN LIKE THIS.
.
______
"THE GREATEST TRICK THE FEMINISTS EVER PULLED WAS CONVINCING THE WORLD THAT WOMEN ARE MINORITIES AND HELPLESS VICTIMS WHILE BEING HALF THE POPULATION AND VICTIMIZING OTHERS."
.
.
.
.
I came up under the earlier second wave Liberal Elite / Ivy League Rich White Lady Feminism, and now that I've been exiled and shunned from whatever wave of Feminism this is now, and had my Token status revoked for having my own opinions and questions, I've finally recanted my Feminism. / Like all "-isms," It was all theoretical rhetorical and political anyhow. All talk for us Tokens: No shared gains. / No paid work. Just more fucking free, unpaid "exposure."
.
AND HOLLYWOOD PRINCESS FEMINISM IS WORSE.
.
Tippi Hedren, the Senior Starlet from Alfred Hitchcock's classic, "The Birds," is a heroine to Vietnamese nail salon magnates all over America. Ironically, of course, it was like running directly back into the arms of Exceptional American Colonialism for a twisted kind of safety, as Tippi saw an opportunity to craft her own perfect little, renewable off-white servant system as a model and gift to her people.
She encouraged, taught, and financially supported the training and businesses of swaths of migrant Vietnamese women. While she flew around the world with her tiny little pocket manicurist in tow, she helped inspire a multi-million dollar Vietnamese manicurist mill, an industry with schools and cartels. Instead of spreading out, they'd open cheaper nail salons right next to the existing American shops to run them out of business with third-world prices.
.
.
.
______
.
And that's why it's an Exceptional American Christmas Slave Miracle these days that anyone can get obsequious, non-threatening teeny tiny grateful Buddhist women to groom their hairy vaginas and assholes for spare change.
See, it's one thing to pick your ski jump noses in front of the help, but if all you could get were thick and impatient, gum-snapping, 175-pound colored girls from The Bronx named Juanita or La'Tisha, to stand between your spread open legs to wax your asses, trust that hairy bushes and assholes would be back in style and on the cover of Vogue inside a week. Trust that. everything's so fucking political. Especially hair.
America will always need a flow of cheap, obsequious, eternally grateful migrant labor to do what the prior generation here figures they're too good to do.
Take Melania for instance: Trump likes the cheap, obsequious, eternally grateful white women from "white shithole countries" because they're the only white girls left on the planet who're glad with whatever they get. Any western dame is far too uppity and would be a constant pain in the ass for all the shit she'd want him to do for her even after he pulled off this unexpected White House coups thing.
But someone like Melania considers all this a dream no matter how short it lasts til she's traded in.
In fact some women want plan and pray to be traded in as long as there's a pension plan. It's like retiring well from sex work. As in don't worry about Ivana. / And Melania's not fucking Donald because his fluffy hair is angel soft or because he's tall or he plays a mean "Stairway to Heaven" solo at the Guitar Center in the mall.
It's just the way it is. / Marriage and the Casting Couch are actually a lot older than couches, and as old as Prostitution, because sometimes they are Prostitution.
.
______
.
.
Anyhow, waxing rich American assholes may be good enough for migrant Vietnamese women, but Rich White Feminist Women were promised more, so much more by Gloria Steinem herself.
Feminists now feel entitled to everything the patriarchy had, as well as what anyone else still has: the U.S. presidency; a leading role in a prestigious series on Netflix; or maybe they want to be scientists and discover how to self-inseminate and render penises vestigial…
… Or perhaps prancing around Brooklyn in a mini skirt with a torrent of semen spewing from between their legs like a fire hydrant in the summer without being slut shamed might be more up their Feministic alleys; or could be they expect to have fulfilling careers for decades then have a litter of scientifically induced sextuplets at age sixty and cross "The Motherhood Thing" off their bucket lists….
… Or it could simply be they just wanted to accept the $100k payout for fucking a producer til they realized that when they merely queef–like the proverbial butterfly flapping its wings halfway across the world and starting a tsunami–they have all the power in the world to blow his life to smithereens.
.
But this, my friends…
this is HOLLYWOOD PRINCESS FEMINISM.
.
.
.
.
.
.
.
SO WHICH IS IT?
ARE WOMEN FRAGILE FLACCID BONELESS WORM-LIKE WAIFS TOO WEAK & CONFUSED TO THINK & ACT FOR THEMSELVES?
OR ARE WOMEN SMART STRONG AND INDEPENDENT ENOUGH TO BE PRESIDENT OF THE UNITED STATES WITHOUT NEEDING A CHAPERONE?
.
If women can be ruthlessly efficient enough to run Fortune 500 companies who employ child labor off shore, as well as underpay/overwork illegal aliens at home to bear, rear, suckle their children, and still be "complicated" enough to be "Liberal Democrats," then can't sad, addled and damaged, needy, broken women also be "complicated" enough to steal husbands for shitty acting roles, fuck producers for $100k complete with smiling publicity photos, then suddenly change their minds because like I said–they done been ready for their motherfuckin' close ups?
.
.
Yeah, yeah, yeah… women are also strong and loving enough to lift buses off their children or leap buildings in a single bound and fry the bacon up in a pan and never ever ever let you forget you're a man, and Yes:
.
I'm a woman. /
And I remember Weinstein's work.
.
Even They remember his work; in fact, it is because all that he was able to pull off and give to the entire fucking world that everyone queued up to fuck him in the first place. / Women, men and dogs included.
He likely was a total asshole, as most people become one when people treat them like Gods. / And Weinstein was a God. He made starlets of everyone. / Old men on their fourth and fifth comebacks became starlets again.
.
.
---
.
.
Even if I didn't remember the old rumors about John Travolta, I still wouldn't be surprised if both Bruce Willis and Travolta have separately–as well as together for Weinstein–re-enacted Tarantino's basement ball-gag scene in "Pulp Fiction"…
.
.
...Each one trussed up like Talking Long Pigs carelessly slung over sweaty leather saw horses… "Ravel's Bolero" blaring… massive Red Delicious apples wedged hard between silently-screaming capped teeth, pushing gums back off veneers like buttery fingernail cuticles in cheap Vietnamese nail salons… crispy denim jeans crumpled low around their–not-so-cheap and sort of obsequious–but oh-so-eternally grateful hairy starlet ankles, like freshly-stripped drinking straw wrappers…
.
.
.
.
*
"Someone please pass the butter... This one's for Maria Schneider."
.
.
*
.
.
.
.
No one I ever knew in Hollytown–talent above or below the line–ever said he was ugly or that they wouldn't fuck him…
…Nor did anyone even dare judge the actresses who'd fucked him or would end up fucking him. On the contrary: they envied them and likely would've fucked him, too.
Even janitors wanted to shtup Weinstein after "Good Will Hunting" and see their lives on screen. I was there: They all wanted to open Weinstein's terry cloth kimono, crawl inside, diddle and wish on his nipples for a Magic Ride because, say what you think sounds right the morning after, but to us feral, ambitious, needy, shallow people of Today, fucking Weinstein is easy. / Here's The "Secret" Truth:
.
.
WE'D FUCK CHILDREN & DOGS THEN EAT THE LIVERS OF OUR GRANDPARENTS & UNBORN BABIES FOR A MERE CHANCE AT A LIFETIME OF POST-COITAL ARTISTIC FREEDOM AND FAME LEADING TO CANNES/CANNED GLORY ON YACHTS COMPLETE WITH FRESH PUSSY ARTFULLY POSITIONED ON SILVER HORS D'OEUVRE PLATTERS.
.
.
.
.
(Even straight women used to love to be offered pussy because it was a symbol that after years of doing nothing but "anal," you'd Arrived and could now just do "girl-girl.")
.
.
.
.
.
.
.
BUT MY HOW TIMES HAVE CHANGED.
Now it's: Weinstein lurked in an alley outside Creative Artists Agency in his hotel bathrobe where he preyed on Serious Actresses by pointing his hypnotically terrifying terry-cloth-sheathed erection like a GUN, forcing them back to his room for massages with what have turned out to be some Not-So-Very-Happy Endings after all.
.
.
.
---
.
.
.
.
WITH THIS LATEST ITERATION OF INDUSTRIALISM THERE'S A NEW ERA OF ASSHOLES WE'RE SUPPOSED TO PLEDGE FEALTY TO: AMAZON, GOOGLE, FACEBOOK, AND HOLLYWOOD PRINCESS FEMINISM.
.
.
.
We're expected to cheer the irrelevant stock market and low unemployment statistics, while simultaneously smiling for the selfies and embracing this new renaissance of mass tedium, terror, boredom, surveillance, safety, and mediocrity. We are in an asexual age of bullshit, narcissism, self promotion, data mining, branding, hackneyed remakes and safe returns over anything new, challenging, threatening.
All we have left now are shitty fifty-year-old superhero/sci fi franchises, endless 18th/19th-century period white girl movies with ruffles, and creepy nostalgic slave movies.
This isn't "progress" even though movie stars are now generated by search engine results or rigged popularity contests, rendering Weinstein a relic from another era that involved gut instincts, imagination, intuition, terror, risk, derring do, lying, cheating, fucking, swaggering, drinking, probably some dick sucking of his own, and old fashioned chutzpah.
Social media has also made the bottom fall out of the producer-fucking starlet market so anyone and everyone can be a starlet from their own bedrooms now. Even the likes of Bruce Jenner and Magic Johnson's son have decided to become starlets. Suddenly it was down to pennies-on-the-dollar for sleeping with anyone for advancement… but that's what the internet and technology does to everything, everyone.
.
.
AND THAT'S WHY THEY DON'T NEED TO SUCK HARVEY WEINSTEIN'S DICK ANYMORE.
.
.
REMEMBER: HOLLYWOOD IS THE ORIGINAL GIG-ECONOMY COMPANY TOWN AND NO ONE WILL EVEN PRIVATELY THINK BAD SHIT ABOUT ANYONE IF THERE'S A CHANCE IN HELL OF EVER GETTING A JOB FROM THEM EVEN IN THE AFTERLIFE LEST EVEN A FLICKER OF GUILT ABOUT THE EARLIER THOUGHT LATER PASS UNBIDDEN BEFORE THEIR EYES BETRAYING THEIR "I'VE ALWAYS WANTED TO WORK WITH YOU" / "I'VE ALWAYS LOVED YOU" BULLSHIT / LIKE HOW WHEN YOU JERK OFF TO JUST A FRIEND YOU FLICKER THE SAME "I'VE DONE UNSPEAKABLE THINGS TO YOU A THOUSAND TIMES" LOOK IN YOUR OWN EYES. /JUST SHUT UP AND HOLD THE LOOK AND SEE WHAT HAPPENS…
.
.
…So that's why the Aging Starlets are also assuming it's completely– even cosmically –curtains for Weinstein, as in mere moments he won't even have the Constitutional Rights to make the judge stop publicly making fun of him on Twitter.
.
.
---
.
.
.
.
.
.
BUT IT WILL HAPPEN AGAIN…
.
.
SO WHICH IS IT?
.
I know how it is in Hollywood. I know how it is in Academia. I know how it is in REALITY…
.
.
.
.
.
.
.
.
.
.
.
.
IN REALITY WE CANNOT CEDE WHAT SHREDS OF SANITY SOBRIETY ROMANCE & IDEALISM WE HAVE LEFT TO ABSURD HOLLYWOOD PRINCESS FEMINISM OR ANY OF THIS BULLSHIT. LIFE IS FAR TOO FUCKING SHORT PRECIOUS & HOLY.
.
.
.
.
.
.
.
.
.
.
.
.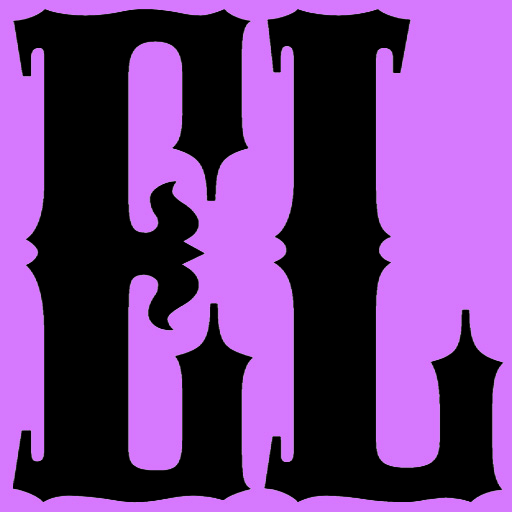 .
.
.
.
.
.
.